CSR & Sustainability
2 minutes
Haier Europe donates washers and dryers to a newly opened laundromats in Turin
We are proud to announce that Haier Europe and Procter & Gamble have collaborated to open new laundromats in Turin. The laundry project aims to provide a safe and welcoming space where homeless and destitute individuals can access free basic services for personal hygiene care and cleaning their clothes.
They are officially inaugurated on November 2nd in Turin and are equipped with washers and dryers donated by Haier Europe and stocked with laundry detergents and cleaning products provided by Procter & Gamble.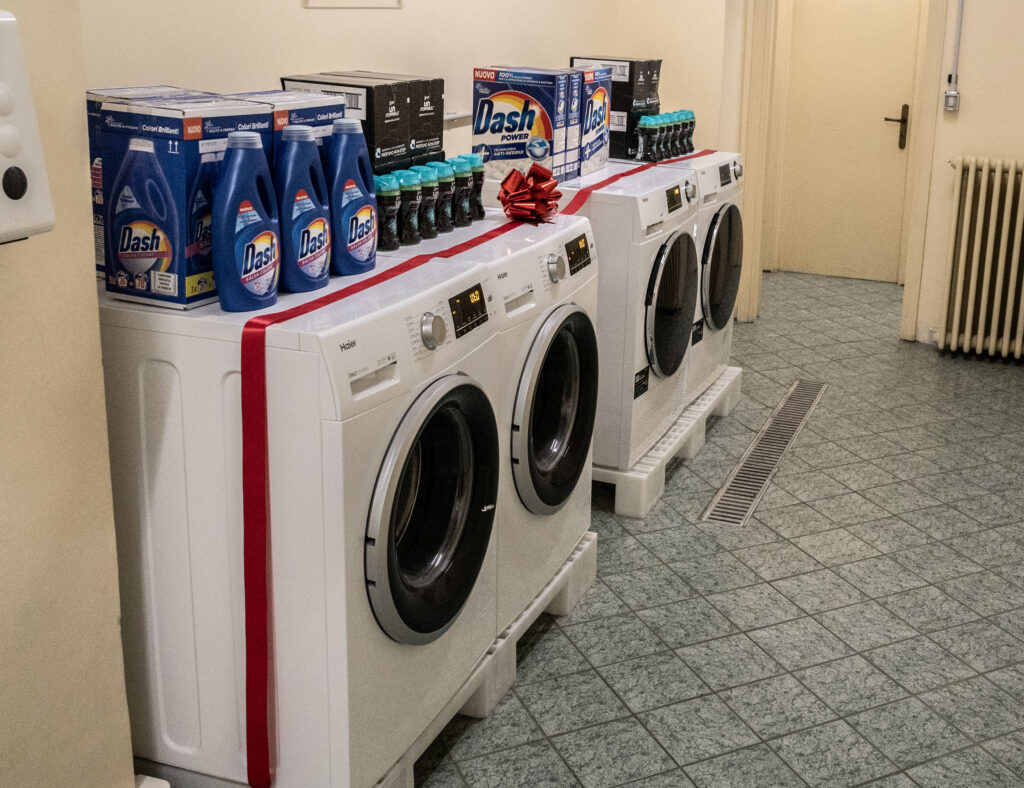 "We are thrilled to be able to collaborate on this noble initiative that benefits the community and gives us the opportunity to be part of active change and ensure that many people have their dignity back," says Karim Bruneo, Haier Europe Communications Director. Our 'Zero Distance' business philosophy goes beyond the direct relationship with the consumer and is reflected in meeting the needs of the communities in which we operate. We thank Procter & Gamble for involving us in the project and we believe that everyone has the right to wear clean clothes and have the opportunity to wash their clothes in a safe and hygienic manner, and we are confident that through our joint efforts, laundries will guarantee these rights to all those who need them." 
The laundries will be operated by the Community of Sant'Egidio of Turin, a worldwide volunteer organization dedicated to social service.
Both laundries are open to the poor and homeless people free of charge, who can wash and dry their clothing items, as well as maintain personal hygiene thanks to the available shower services.