Our approach to Sustainability
We are on a transformation journey towards being the first consumer choice for smart home solutions. This vision - combined with the need for a more circular economy and society – calls us to rethink our design, production, and consumption practices.
Sustainability is a key enabler in our strategic plan as we aim to reduce our social and environmental impacts by leveraging what is at the core of our business: artificial intelligence and connectivity.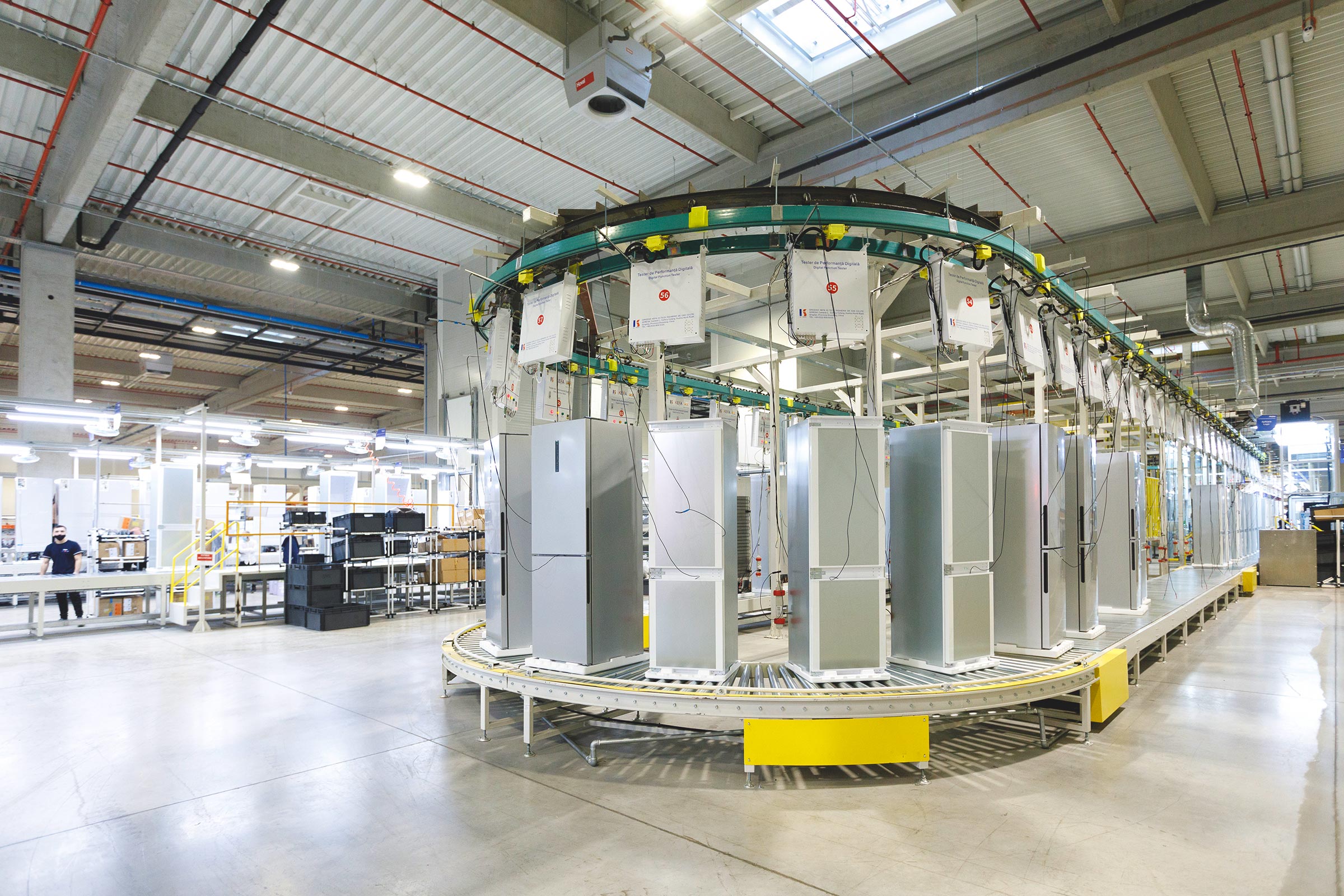 Research & Development
We are investing heavily in R&D and revamping our supplier engagement process to improve sustainability in all the materials used to deliver our products to our consumers.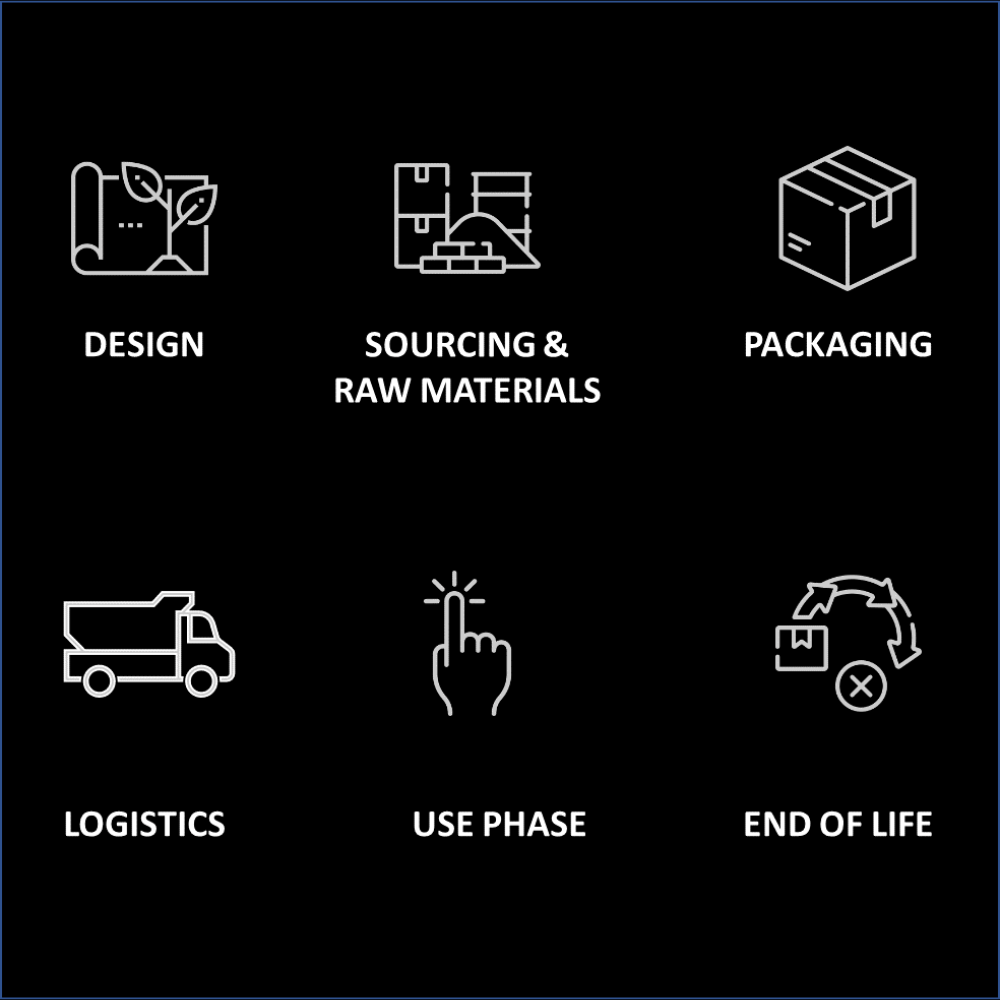 Ecosystems Thinking - Considering The Lifecycle Of The Product
We apply ecodesign principles on all our newly introduced products into all phases of the product life cycle: from design and sourcing, to packaging and logistics, to use phase and end-of-life.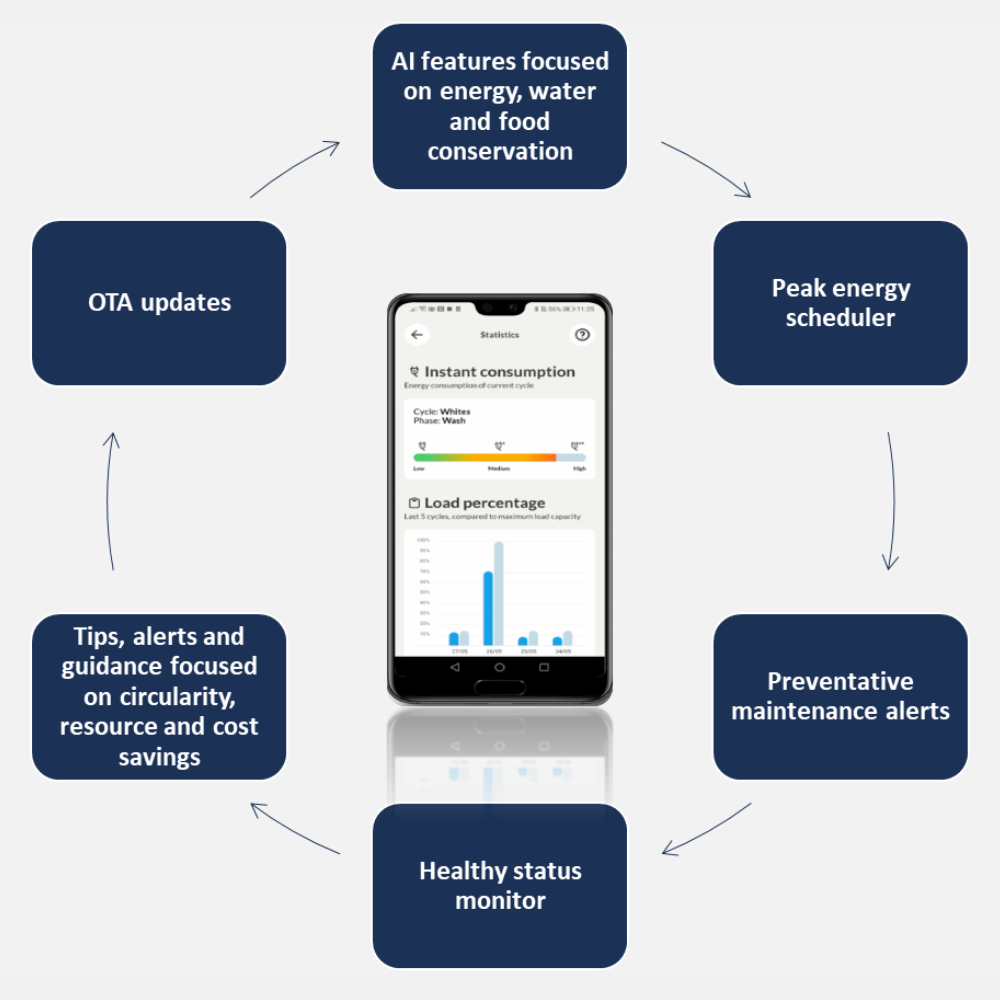 IoT Connectivity serving sustainability
• Prolong product durability and increase repairability
• Range of AI features with a real impact on energy efficiency
• The app that takes durability, water and energy efficiency one step HAIER in the customer journey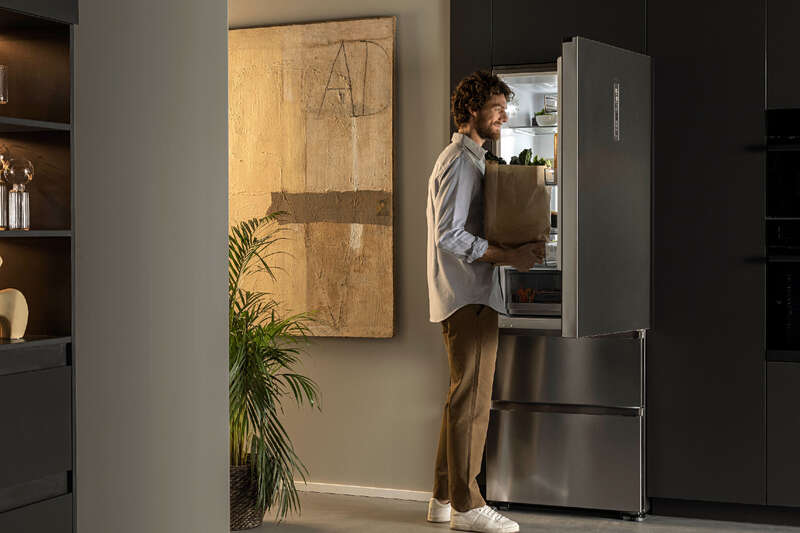 Reducing food waste and energy in the use phase
• Leftover recipes for zero food waste
• Food inventory reminds you to use food before it expires

• Food locator helps ensure food is in the best location for food preservation
• hOn talks to your fridge to adjust to the most efficient setting for shopping, holidays, etc.
• Over the air check ups to make sure fridge is working properly
SMARTABILITY
Smart Innovation
Reducing food waste, water and energy in the use phase of our products
100% connected users educated on sustainable consumption
Aligning our products with a circular and sustainable economy
Set emissions target reductions in line with science
Ensuring supply chain transparency
OPERATIONS
Efficiency is our bottom line
Achieve 60% renewable energy by 2025
Investing in research and development to transform our packaging portfolio towards circularity
Reducing our scope 1&2 emissions through building transformation
100% factories ISO 50001 certified
100% factories ISO 14001 certified
96% of waste recovery
70% of water recovered and reused in most water intensive factories
PEOPLE
Anyone can be an Entrepreneur
Increasing representation of women leaders in the workforce
Building a network of inclusive communities across our entire operations to harness the best talent
Increasing the availability of relevant training opportunities to employees
Ensuring the safety and dignity of all our employees in every location and career path. 40% reduction in accident rates by 2025.
DATA MANAGEMENT
Data Strategy in the IoT Era
Achieving ISO 27001 certification for information security management
100% of branded products rated UL gold and diamond for cyber security risk
100% of employees trained on cybersecurity and data privacy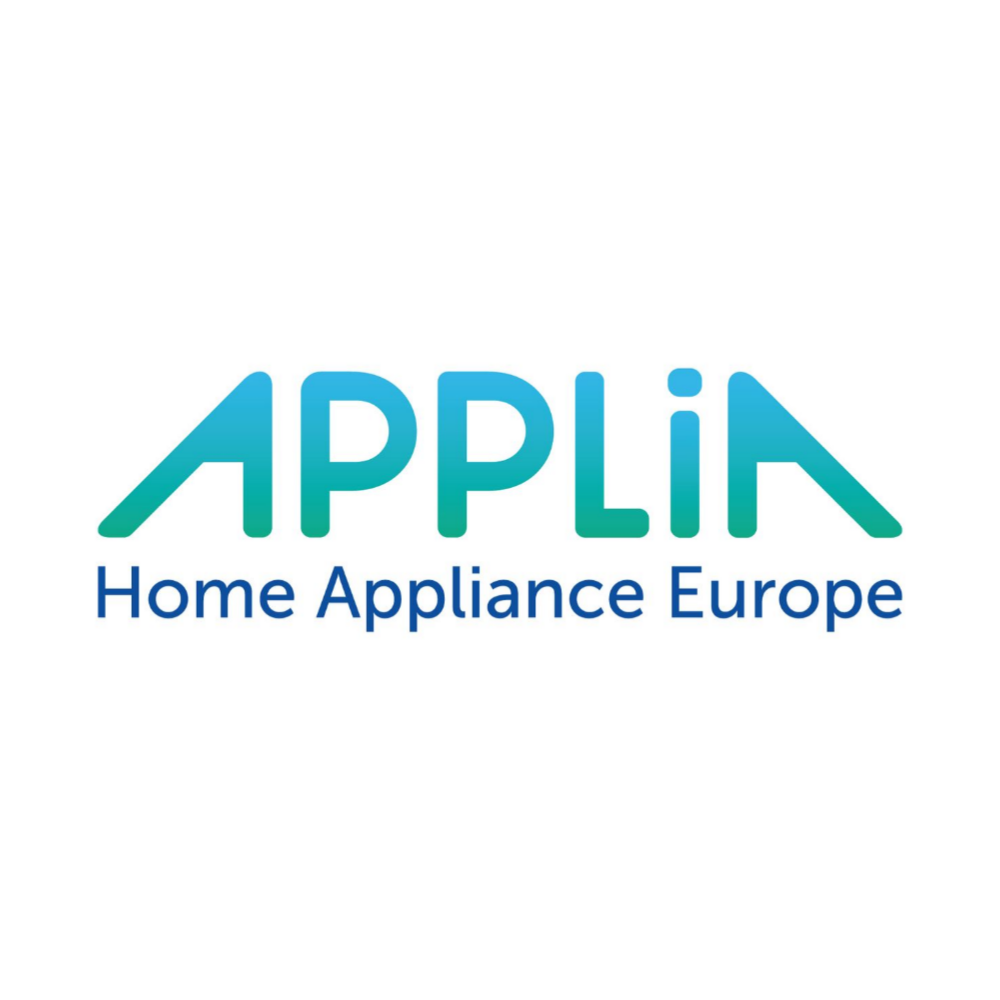 Haier Europe is an active member of trade association APPlia. APPLiA members recognise and take on their responsibility to act as good corporate citizens.
The Associations Code of Conduct is a voluntary Code that responds to the desire of the APPLiA members to make an impact and promote fair and sustainable standards for working conditions, social compliance and environmental performance.
APPlia - Home Appliance Europe