We are stepping forward in our sustainability plan by setting clear emissions reduction targets in line with science and advancing a strategy based on optimized resource efficiency and energy-saving solutions.
As a leading player in the household appliances sector, we are committed to the pivotal integration of sustainability into our business. To achieve this ambition, the company is pursuing a two-fold approach that aims at enhancing its operations performance and accelerating its product leadership with more energy and resource-efficient solutions.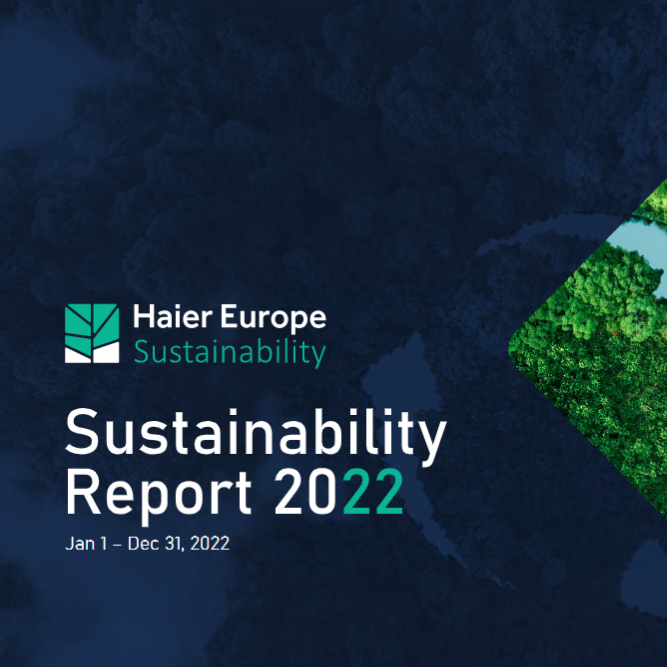 2022 Sustainability Report
‌The report showcases our main initiatives and achievements in 2022 with a few highlights from 2023 in pursuing our environmental, social and governance goals. You will find a complete overview of our sustainability strategy and vision, our performance and progress on key indicators and targets aligned with the United Nations Sustainable Development Goals (SDGs).
DOWNLOAD THE REPORT HERE
SMARTABILITY
Smart Innovation
Reducing food waste, water and energy in the use phase of our products
100% connected users educated on sustainable consumption
Aligning our products with a circular and sustainable economy
Set emissions target reductions in line with science
Ensuring supply chain transparency
OPERATIONS
Efficiency is our bottom line
Achieve 60% renewable energy by 2025
Investing in research and development to transform our packaging portfolio towards circularity
Reducing our scope 1&2 emissions through building transformation
100% factories ISO 50001 certified
100% factories ISO 14001 certified
96% of waste recovery
70% of water recovered and reused in most water intensive factories
PEOPLE
Anyone can be an Entrepreneur
Increasing representation of women leaders in the workforce
Building a network of inclusive communities across our entire operations to harness the best talent
Increasing the availability of relevant training opportunities to employees
Ensuring the safety and dignity of all our employees in every location and career path. 40% reduction in accident rates by 2025.
DATA MANAGEMENT
Data Strategy in the IoT Era
Achieving ISO 27001 certification for information security management
100% of branded products rated UL gold and diamond for cyber security risk
100% of employees trained on cybersecurity and data privacy