Careers, Our People
2 minutes
Haier Europe participates as the main partner in the first edition of the 2023 University Festival in Milan
We participated as the main partner in the first edition of the "Festival Universitario 2023″ in Milan, organized by University Network, Italy's leading startup in the university world.

We supported the largest university gathering in Italy that brings together networking, innovation, discovery and entertainment to help students enter the world of work. At the festival there were over 50 guest speakers, workshops, networking opportunities, meetings with leading companies, innovation and technology.

We were present with WashPass by Haier, the first professional washing ecosystem, and Haier Cube 90 Series, to offer the opportunity to students to learn more about the concept of the connected home and the Internet of Things.
Carmine Infante, Consumables & Added Value Services Director, participated in the panel "Start-ups: what if after (or during) college you wanted to launch one?" As a Microenterprise Leader, Carmine expressed his thoughts and gave advice to students interested in starting a startup, bringing real-life examples and in the voice of "Intrapreneur."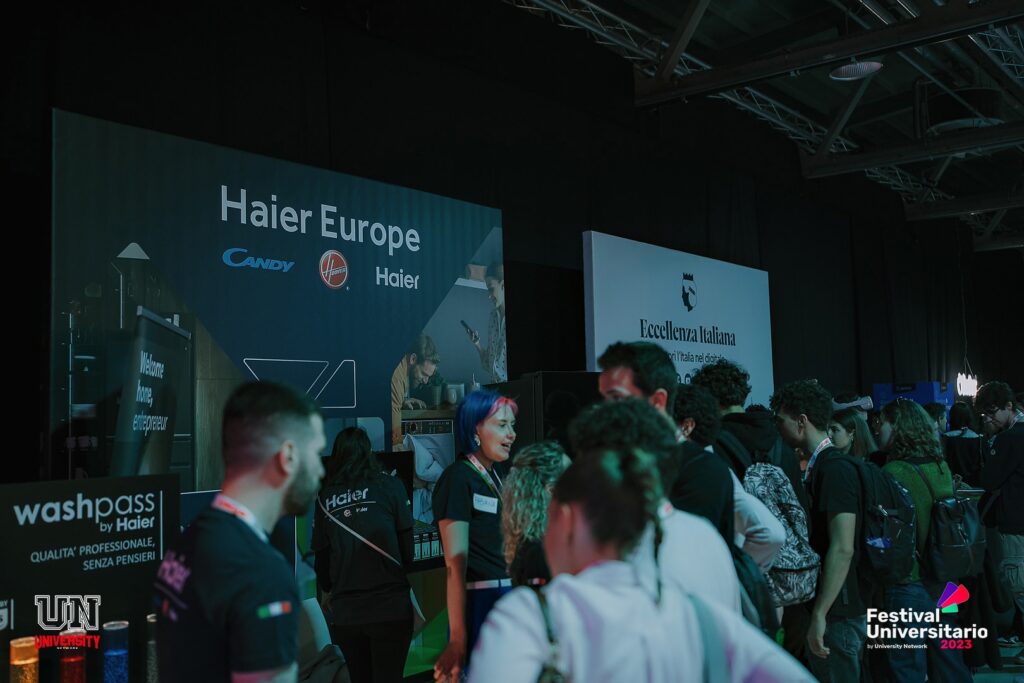 Fabiana Andreani, aka @FabianaManager, career influencer of more than 500k followers on Instagram & TikTok, was Haier Ambassador and joined us to engage with students and answer their questions about orientation and work. Fabiana and Sara Gigliotti, Employer Branding Manager, took part in the panel "New jobs: what will be the professions of the future," moderated by Chiara Piotto, Sky TG 24 journalist.
Maria Vittoria Rossetti, Employer Branding Specialist, was a speaker on a panel dedicated to the importance of English in the world of work, in collaboration with the British Council.
It was an amazing experience, and we were thrilled to be a part of it! We are already looking forward to next year!