Products & Brands
2 minutes
Haier Experience Design Language in ADI Design Index 2023
We are very pleased to announce that Haier Experience Design Language (EDL) has been included in the ADI Design Index 2023, and will now compete for the Compasso d'Oro ADI 2024.
Every year ADI, the Association for Industrial Design, identifies the best in Italian design currently in production, selected by the ADI Permanent Design Observatory, and presents it through a communication process that is divided into a yearbook, a dedicated web site and a series of exhibitions.
The selection includes products and all type of product systems, theoretical- critical research, process and corporate research, services, social initiatives all with particular attention paid to sustainability. Only products selected for the ADI Design Index can participate in the ADI Compasso d'Oro Award.
Milan Experience Design Team is very proud of this achievement as the volume brings together all the products that will be eligible to compete for the ADI Compasso d'Oro Award 2024.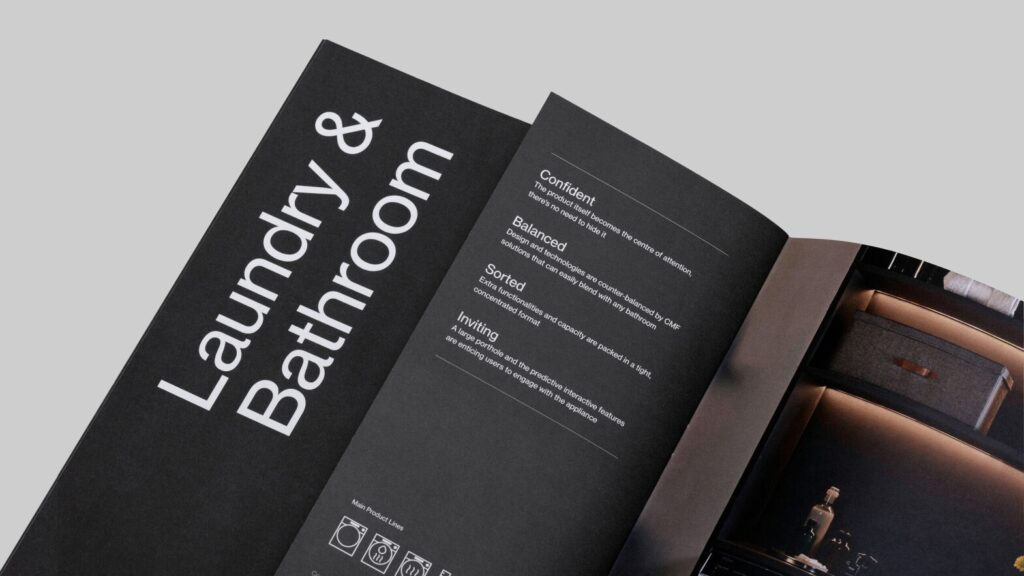 EDL represents an evolution of the more traditional VBL (Visual Brand Language): a seamless corpus of guidelines able to span from brand to service and product and to bridge coherently all the physical and digital touch points that end users will experience in the retail and everyday interaction with Haier.
It has been conceived as a series of booklets to be assembled differently accordingly to the specific purposes of different internal and external stakeholders, helping Haier Europe to implement a consistent execution, going beyond a siloed and product-centric consumer experience development approach.
The team that has worked on this project consists of:
Milan Experience Design Center
Federico Ferretti, Head of Design Center, Simona Iuculano, Design Portfolio Strategy Leader, Riccardo Gualzetti, Product Experience Designer, Aliki Zachariadi, Senior Experience Interaction Designer, Martina Scorza, Experience Interaction Designer, Federico Perego, Design Strategy Leader, Daniel Turiani Taino, Product Experience Leader, Xiang Li, Gianpiero Morbello, Head of Brand Strategy & IoT, Arnaud Guillot, Brand Director.
FFFWD
Jonathan Fortunati, Innovation Strategist & Design Consultant, Co-Founder, Giacomo Traldi, Graphic Designer