3 minutes
Haier boosts growth through the power of tennis and becomes Official Partner of prestigious tournaments
Haier – number one brand globally in major home appliances* – has entered the world of professional tennis as Official Partner of some of the world's top tennis tournaments.
The sponsorship agreement between Haier, ATP Tour and the French Tennis Federation (FFT) includes the Grand Slam tournament Roland Garros, the Nitto ATP Finals, two ATP Masters 1000 tournaments (Internazionali BNL d'Italia and Rolex Paris Masters) and three ATP 500 tournaments (Barcelona Open Banc Sabadell, Cinch Championship and Hamburg European Open) in 2023.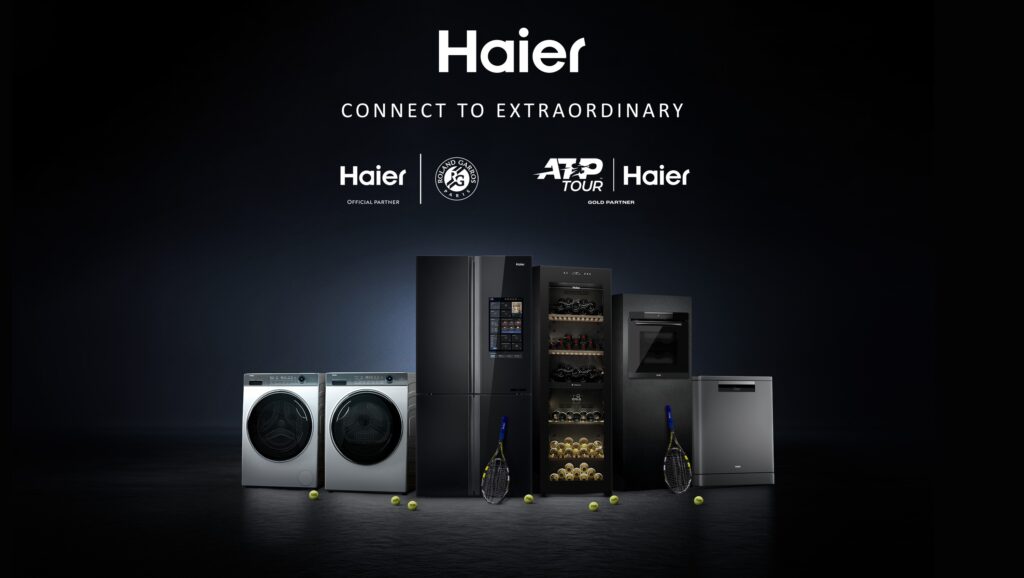 This is another major partnership for Haier under the brand's globalization strategy and in the sport area, marking an important step to shape the world's leading brand in the post-globalization era.
The Haier Brand will receive on-court, in-arena and on-site visibility at events, providing an opportunity for the brand to promote the latest innovations and sustainability focus to tennis fans. Haier will also receive exposure via ATP Tour's digital channels.
The partnership with ATP Tour and FFT is fully in line with the company's growth strategy as Haier Europe aims to become among the top three players in the industry and be the first consumer choice for smart solutions.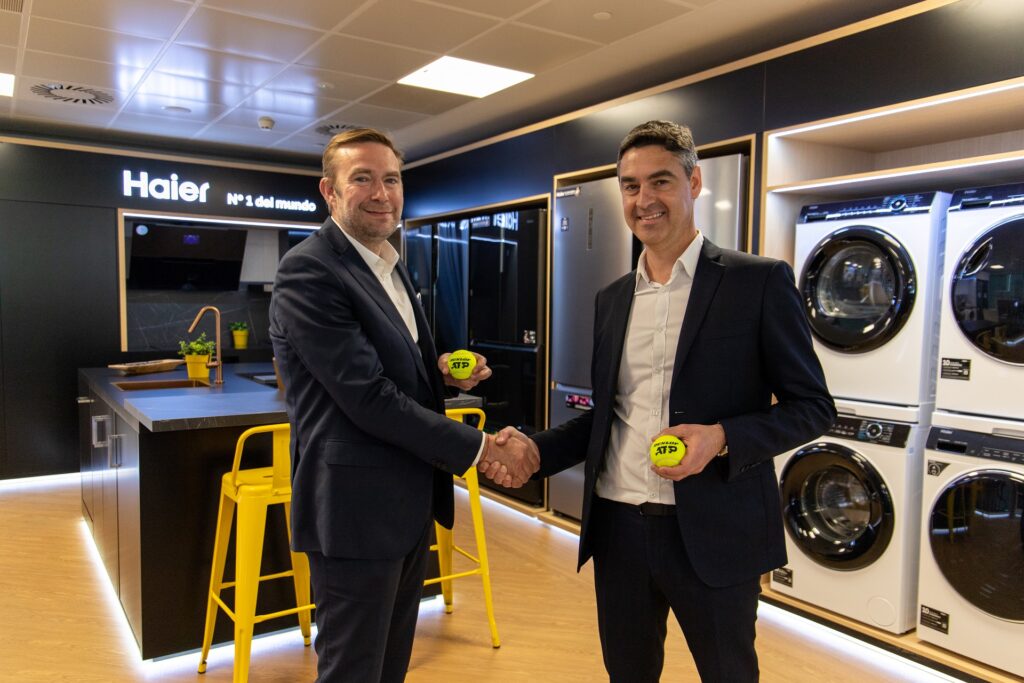 As tennis is the fourth most followed sport in the world with more than 1 billion fans globally, this partnership reflects the company's Zero Distance philosophy, which aims to get even closer to its target audience, highly consistent with the tennis fanbase in the world. Through the power of tennis, the Haier Brand is getting closer to customers attracted by outstanding performance, tailor-made, smart and ecosystem experiences. Tennis represents focus, enterprising spirit, innovation, and fashion, a series of attributes which match Haier's vision and philosophy.
With this sponsorship, Haier is further reaffirming itself as a premium brand and strengthening its equity, with the aim of becoming the brand that reconnects all generations to the power of tennis. The cooperation between Haier and top tennis events is, in fact, not limited to advertising, it also includes mutual recognition and support in concept for a win-win strategy. Thanks to Haier's global regional layout, tennis culture can break through the limitations of individual sports scenes, enter a broader life scene, encourage global users to feel, experience the spirit of tennis, and actively participate in it.
"We are excited to enter the world of tennis, characterized by passion, ambition and desire to grow, features that also distinguish Haier and that have made it the number one brand globally in major appliances." – said Yannick Fierling, CEO at Haier Europe. "I am sure that Haier Europe's corporate philosophy will fit perfectly with the values promoted by tennis, and the competitive spirit of the world's best players. Our partnership will also support the tournaments move into a new technological dimension while retaining what makes them strong: commitment, tradition and performance".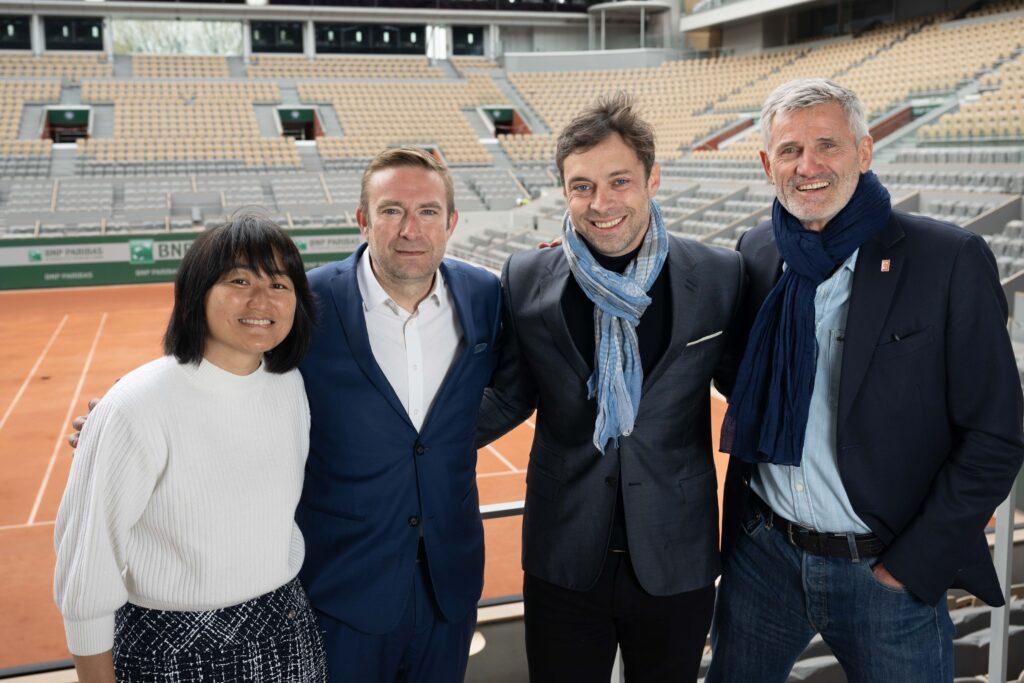 The company's investment in the world of sport is a strategic development opportunity for Haier globally, and partnering with ATP Tour and FFT for the first time is in line with Haier's internationalization strategy to consolidate its presence in Europe, offering all tennis enthusiasts the authentic experience of smart and connected appliances.
Over the course of the season, high-end activations will be revealed during each competition as Haier focuses on providing best and connected life experiences to users.
*Source Euromonitor International Limited; Consumer Appliances 2023 ed, % unit share, 2022 volume sales data.