Events
4 minutes
Haier Europe demonstrate their growth and ambitions for the future at its annual 1 Vision Conference 
Haier Europe's CEO for the UK, and Ireland David Meyerowitz opened its annual 1 Vision conference in the iconic Rum Warehouse in Liverpool on Tuesday 4, July. Stating that Liverpool held a special place for the company he outlined some of the city's firsts in terms of sport and music and highlighted Candy's iconic sponsorship of the Liverpool football team. He added that Liverpool is twinned with Shanghai along with four other Chinese cities. "Qingdao is the global base for Haier smart home. It is innovative just like Liverpool is, so this is the perfect place for us to meet," he said.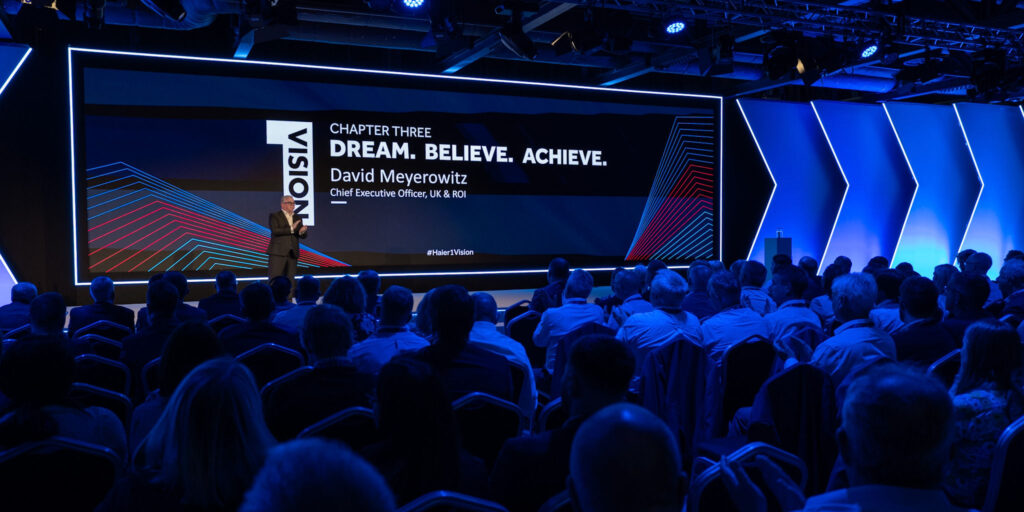 The theme for the conference this year was dream, believe, achieve. "Haier is the enabler of dreams. We are the world's favourite domestic appliance manufacturer," added Mr Meyerowitz. He stated that the company's growth has been phenomenal. It now has 170 factories, selling to 160 countries, with 1 billion customers, 100,000 employees, 4,000 micro-enterprises and 140,000 retail partners. "We dream big with confidence," he added.
Adding, he stated that the company is now the number 1 in washers and washer dryers with fast growth occurring in the cooling market. "By 2025, 100% of our sales will be connected appliances," he said and "they will focus on the "ultimate user experience."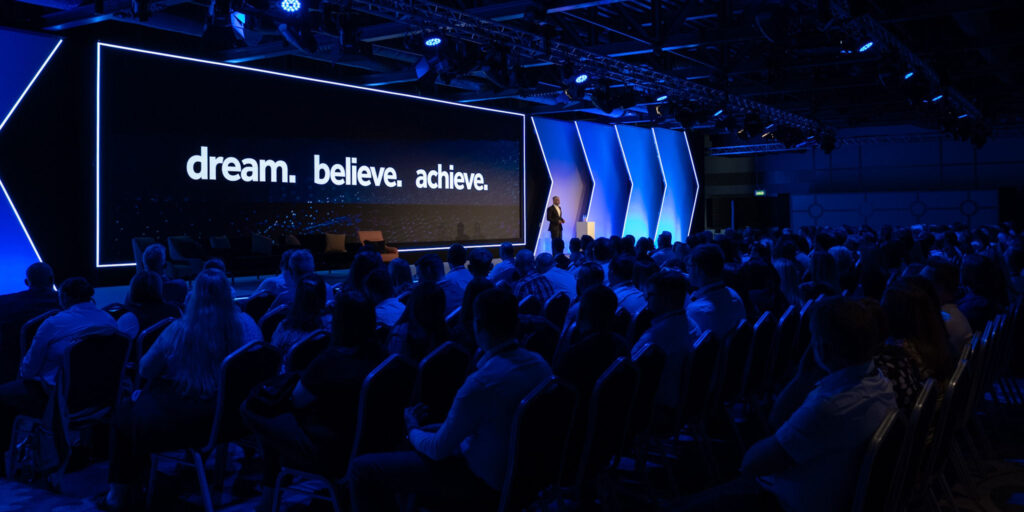 Worldwide turnover of 32 billion    
Yannick Fierling CEO of Haier Europe stated that the company now has a market share of 17% worldwide with a worldwide turnover of 32 billion. "Every 1 in five fridges, wine coolers, washers, dryers are a Haier product. And despite the challenges we have faced recently with COVID and supply chain issues, we have doubled our turnover making us the fastest-growing smart home appliance company."
Mr Fierling added that "selling a product was not enough. You must go from product to experience. We have built experiences for our consumers by building scenarios to see what works best for them."
Sustainability is a key focus for the company. "We want to extend the life of appliances and we will do this by adding new versions of software through our app. Energy efficiency is important for us and being able to tell the customer when the cheapest time is to run an appliance efficiently, is important," added Mr Fierling.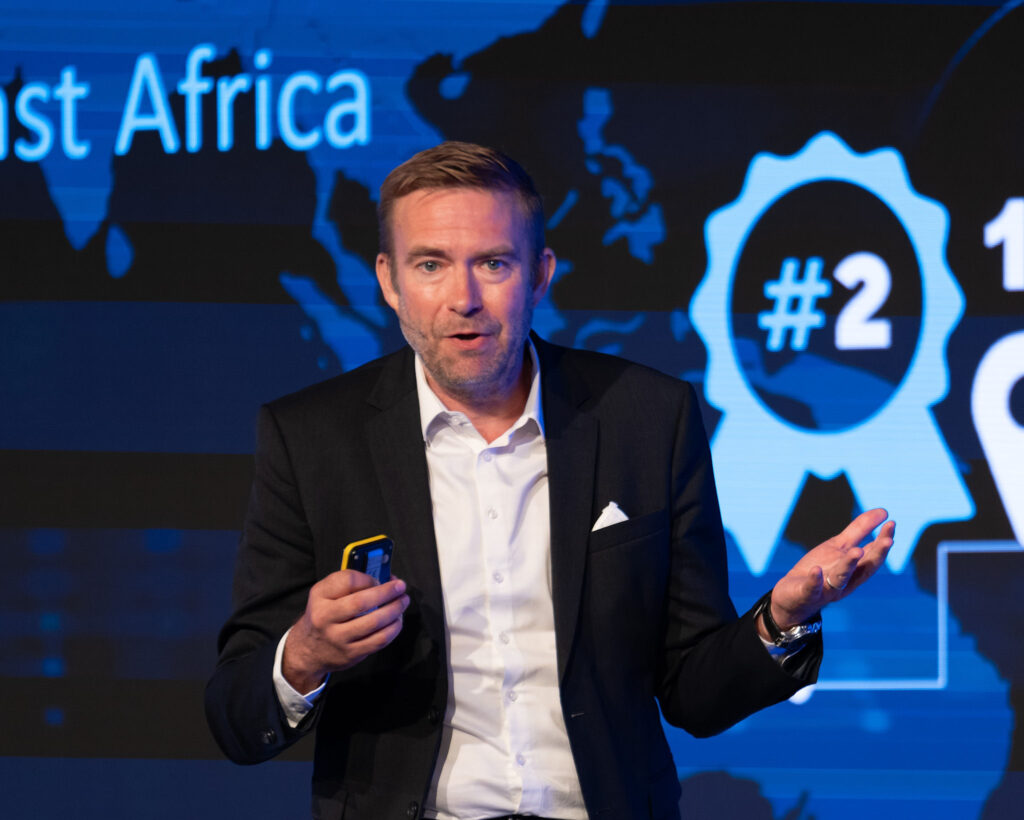 Haier Europe also announced a new initiative with Octopus Energy. Being able to offer consumers the lowest cost per wash cycle at just 5p. This was just part of an exciting range of announcements unveiled by the company at the conference that demonstrated its growth and vision for the future.
Leon Doyle, head of IoT ecosystems at Haier Europe announced this exciting new revelation. He added "if you already have the Intelligent Octopus tariff you only need to download the latest wash cycles from the hOn app and schedule your wash during the off-peak window. If you have not got it, then give them a call to see if the switch is right for you."
He outlined that through the extensive analysis of data driven insights it became evident that existing customers consumers were actively reducing temperatures and shortening their laundry cycles in response to the cost-of-living crisis. He said, "Our zero distance to the consumer has shown us that, sadly, more and more consumers are extending days between washing, lowering their temperature and shortening their cycle all in the quest of reigning in their electricity bill." 
The conference heard from many members of the senior management team around achievements that the business has surpassed and its goals for future growth.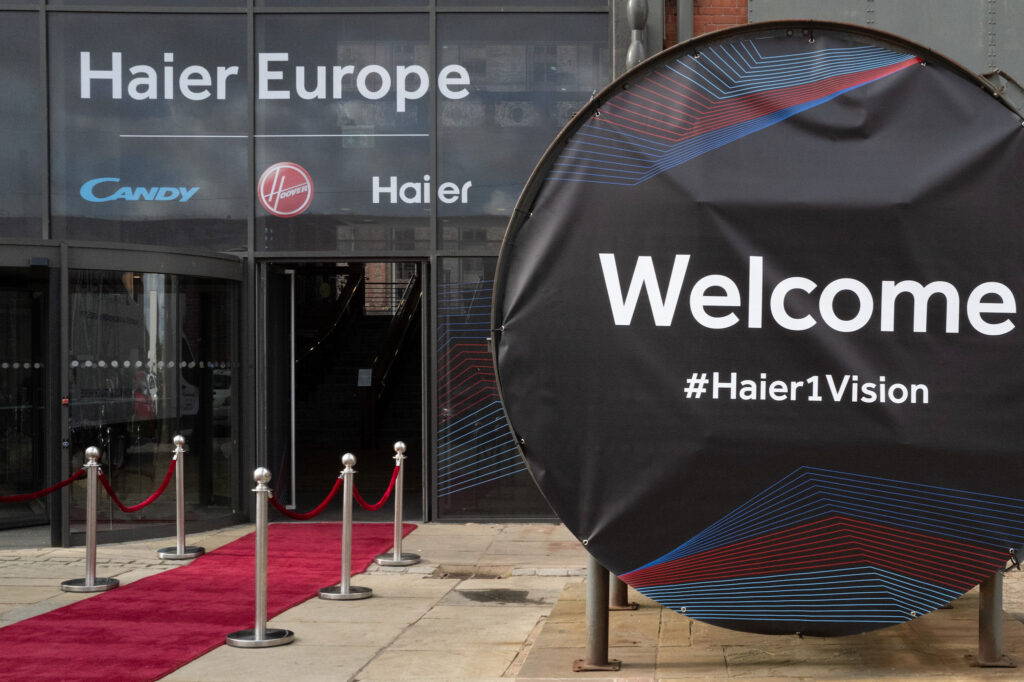 Andy Lane, ME Leader for Service and Ecosystems for the UK and Ireland said that "entrepreneurship, the zero distance to the consumer strategy and ecosystem thinking are three main pillars." Antony Peart, Director of Brand and Communications for the UK & Ireland said that "cultivating a brand is the key to success and the business has three distinct brands Candy, Hoover & Haier that it cultivates and resonates with its consumers."
Angela Wallace, Head of Customer Service Operations stated that over the past two years, the company has placed huge emphasis on its customer service. "Now a customer can book, cancel, or amend an appointment with us 24/7. We have brought in industry-leading technology that focuses on optimisation and flexibility. Right first time is at the centre of what we do to make our customer service operations the absolute best," she said.
Haier enters the Kitchen Small Appliance marketplace
In an exciting development for the Haier brand, Dave Matthews, ME Leader in Small Domestic Appliances announced Haier's entry into the small kitchen appliance market sector. Later this year, Haier, the number one Global Major appliance brand for the 14th consecutive year will unveil its Series 5 range of small kitchen appliances that will transform the market. In 2024, it will follow up and unveil its Series 7 range.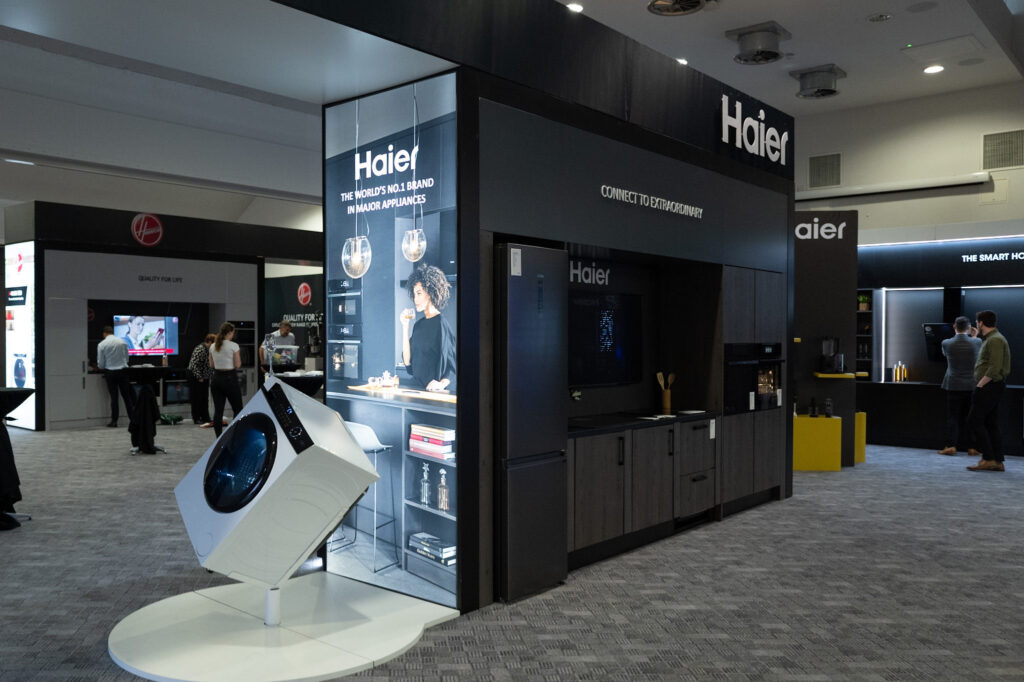 Hoover announces two new vacuums 
Synonymous with vacuums, the Hoover brand is further marking out its uniqueness with two new hoovers coming onto the market later this year.
Mr Matthews said, "We launched two new vacuums last year and we are so proud of them. One, the HL5 is an award-winning vacuum. This year, we are following on with two exciting new vacuums, one of which has not been seen on the market and is revolutionary in its style and capabilities."
Both new vacuums will be launched later this year.  
Closing the conference, Mr Meyerowitz paid tribute to all those who attended the conference including suppliers, trade partners and the media. He also thanked those who have supported the company to get it to where it is today. He also paid a special tribute to the staff. "All of you are the driver of our future. We thank you for your support. We want to be the first customer of choice for the smart home, and we are well on our way to achieving this goal," he added.